June 2, 2023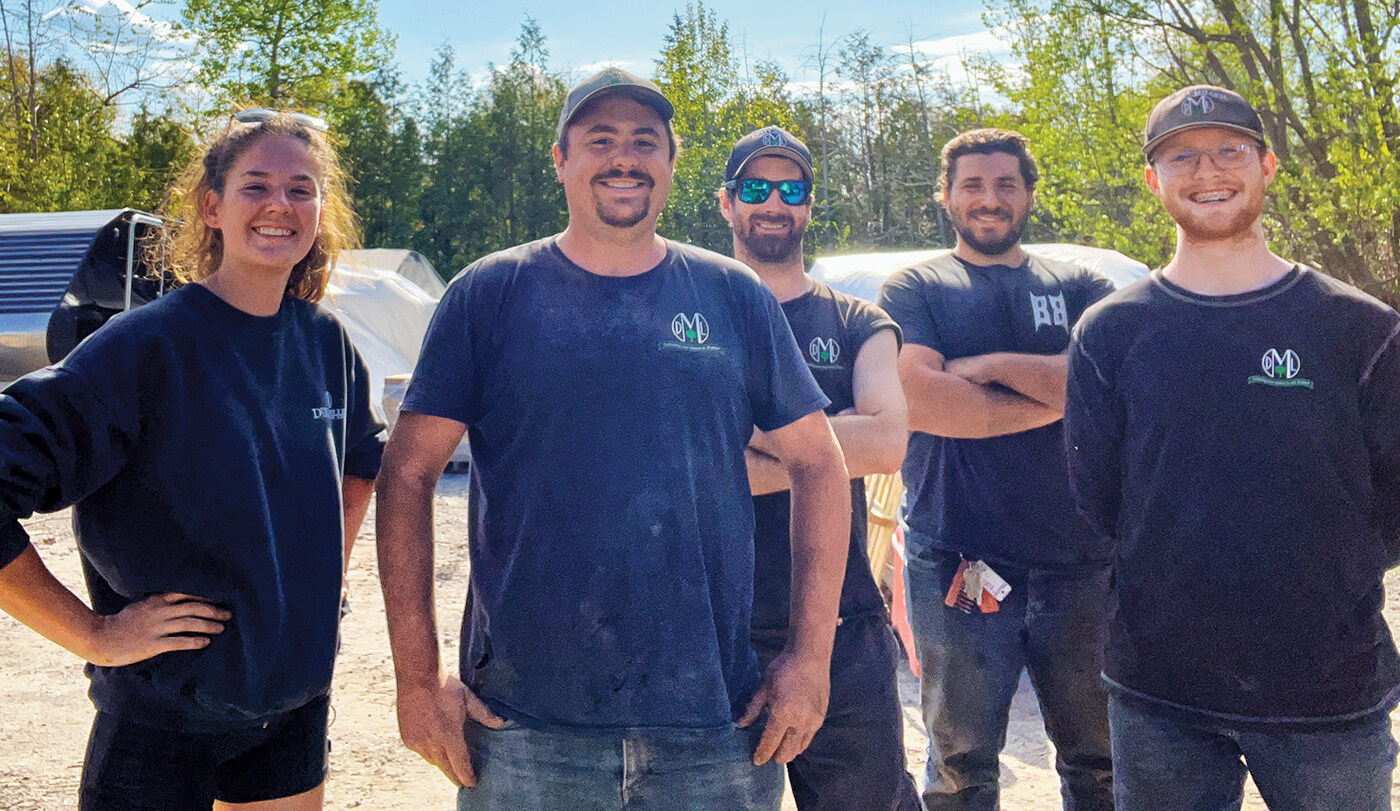 Leadership goals in sight thanks to scholarship and role models
Keegan Stribbell recently completed his second year of the Horticultural Technician Apprenticeship Program (HTAP) at Humber College with an overall GPA of 92.7. Currently the planting foreperson at Dusty Miller Landscaping in Queensville, Ont., Stribbell was recently awarded a $600 Apprenticeship Scholarship from the Ontario Horticultural Trades Foundation — a charitable organization whose mandate is to "ensure a healthy future for the horticulture industry." To be considered for the scholarship, Stribbell was required to be enrolled in an accredited apprenticeship program and submit a two-page essay about his interests and experience in the horticultural profession.
Now that Keegan has completed the apprenticeship, he plans to write the Red Seal exam to continue to grow his career into leadership roles at Dusty Miller, where he's been working since 2016.
Brian Miller, president of Dusty Miller, says he's very proud of his ambitious employee. "Keegan has been an amazing member of our team. We are lucky to have him as part of the DML family. He deserves the recognition for all his hard work and dedication."
What prompted you to pursue a career in landscaping or horticulture?
Stribbell:
I was prompted to pursue a career in landscaping from my love of being in nature. From a young age I was constantly outside helping my father work at our house. I then got a job in landscaping when I initially went to college to study Police Foundations. After completing my policing degree, I decided that I was happier working with my hands and improving the world around me. So I stayed in the industry and have enjoyed every day since.
Why is completing an apprenticeship valuable to you?
Completing the apprenticeship is important to me because with the knowledge that I gained from the program I can further my career. The education I have received has reinforced the concepts that I had learned in the field and further strengthened my abilities to accomplish the tasks that I do on a daily basis. Along with this, I will also be able to help mentor fellow coworkers and encourage them to enrol in the Horticultural Technician Apprenticeship Program.
How did you hear about the scholarships available from the Foundation?
I heard about the scholarships available from Landscape Ontario. Our representative Christy did a number of in-person and online presentations where she greatly helped me and fellow classmates utilize all the tools and scholarships at our disposal.
What impact did earning the Apprenticeship Scholarship have on your learning journey?
When I found out that I was awarded the scholarship I was overjoyed. It covered the cost of my tuition for the semester, which was a big step in me continuing my education. I was also grateful and appreciative of the hard work that I had already put into the program being acknowledged.
Who are your role models/ who do you respect or look up to in the profession?
I would have to say that my role models and who I look up to are one in the same. They are my General Manager, Jason Dewilde and the owner of Dusty Miller Landscaping, Brian Miller. They have always been supportive of everything I have done and wanted to do. They have encouraged me to pursue my goals, and have provided tremendous inspiration to me. The work that they both accomplished is amazing and one day it would be an honour to say I have accomplished even half of what they have done.
What advice do you have for others who are considering entering this trade?
If I could offer advice to others considering entering this trade, it would be to take in as much of your surroundings as possible as each and every property that you will walk onto will be unique, and that every day is an adventure and a new experience. The people and different trades that you will meet and interact with are a vault of knowledge. Everyday you will learn something new. And never be afraid to take risks and ask questions. The world is literally in your hands and it is you who will continue to mold the beautiful landscapes that will last for years to come.
---

To learn more about the many scholarships available under the Foundation and Cullen Family Scholarship Program, please visit ohtf.ca/scholarships.
The deadline to apply each year is June 30.