November 3, 2023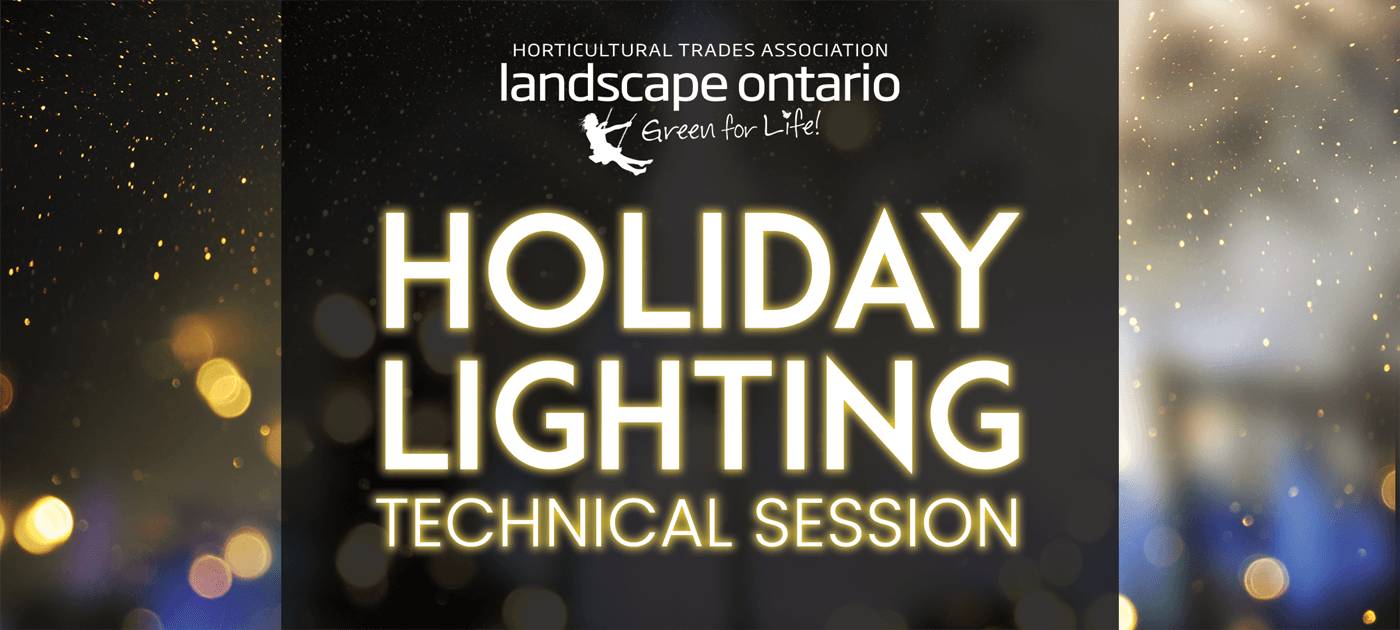 Lighting Sector Group hosts holiday lighting technical session
Landscape Ontario's Lighting Sector Group hosted a technical session to introduce members to the wintry world of holiday lighting at Landscape Ontario in Milton, Ont., this fall.
Brent Faulkner, national sales manager at American Lighting, led the session. American Lighting is a lighting company based in Denver, Colo., with national and international distribution networks.
The event encouraged the adoption of holiday lighting as another income stream for lighting contractors, given its increasing popularity. Holiday lighting increases revenue, extends the season, provides opportunities for new customers and keeps employees working through the winter.
The feature presentation highlighted the different holiday lighting products available and cost/revenue analyses, as well as best practices for installation.
Jamie Riddell, provincial board rep for the Lighting Sector Group, shared his key takeaways from the event.
Riddell said holiday lighting presents a giant opportunity for growth, as the aging population turns to professionals, rather than attempting to install holiday lights themselves. Also, increasing numbers of people want their decorated houses to have a professional look.
Holiday lighting is also a recurring business, said Riddell. After an initial purchase, lighting professionals return annually for install, take down and provide storage, presenting more revenue. Even better, it has minimal start-up costs and inventory. Professionals can rent a zoom boom and run an entire holiday lighting business out of a minivan.
"Less than 15 items and you're in business," said Riddell.
Members can find more tips in the
Lighting Sector Group's Lighting Sector Tool Kit
, an ever-evolving document that advises contractors on sales, design, service and planning. Stay tuned to
HortTrades.com/tag/lighting
for future Lighting Sector Group events.