June 1, 2019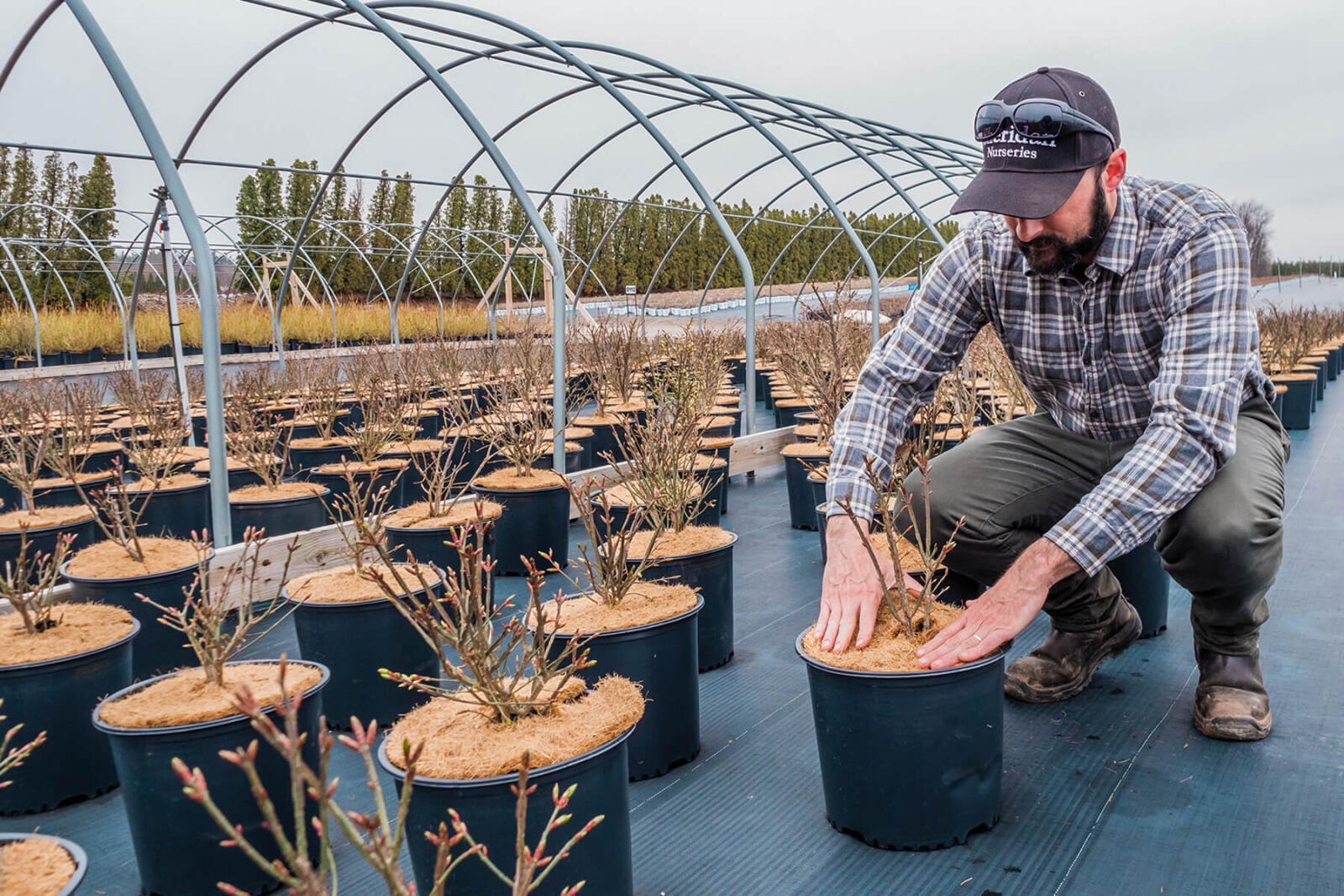 Sheridan Nurseries named one of Canada's Greenest Employers for 2019
Sheridan Nurseries, Canada's largest integrated garden centre retailer and grower, has been recognized as one of Canada's Greenest Employers in 2019 for the fourth year in a row.
"Every day our entire team at Sheridan is focused on practicing gardening and growing practices to reduce our environmental impact through robust recycling programs and innovative water management techniques," said Colin Cruji, Sheridan Nurseries CEO and President. "We are committed to reducing our environmental footprint by buying locally. Over 50 per cent of the plants sold at our garden centres are grown on our own Ontario farms, meaning shorter shipping distance which leads to reduced fuel consumption and harmful emissions as well as fresher products on our garden centre shelves. There is much more we can do, and together we will reach our goals. We invite everyone to consider their personal environmental footprint."
Winning employers, selected by editors of Canada's Top 100 Employers, are evaluated using four main criteria:
Unique environmental initiatives or programs they have developed.
Whether they have been successful in reducing their own environmental footprint.
Whether their employees are involved in these programs and contribute unique skills.
Whether their environmental initiatives have become linked to the employer's public identity, attracting new customers and employees.
Sheridan was able to meet the evaluation criteria through a number of large-scale initiatives involving water conservation and re-use of plastic pots.
The Credit Valley Conservation Authority recognized Sheridan Nurseries for water conservation initiatives. Of the 127 million gallons of water used for irrigation, 34.7 million gallons came from water recycled through of Sheridan's wetland and over-flow pond.
Coco-fibre discs have been added to every container-grown plant produced at Sheridan's farms to reduce moisture loss by up to 30 percent. Drip irrigation has replaced sprinklers and broadcast watering, reducing water consumption by up to 80 per cent.
Through Sheridan's customer return program, over 40,000 kg of unwanted plastic pots and trays that were destined for landfill were re-used at various stages of production and farming. Among these were 195,000 4-inch propagation pots and 12,000 trays.
Sheridan Nurseries has been a grower and purveyor of superior quality plant material for the landscape industry and gardening public since 1913. They grow over 1,200 cultivars of perennials and hardy nursery stock on 350 hectares in Halton Hills, Ont., and ship 1.8 million plants annually to markets across North Eastern North America.