August 9, 2021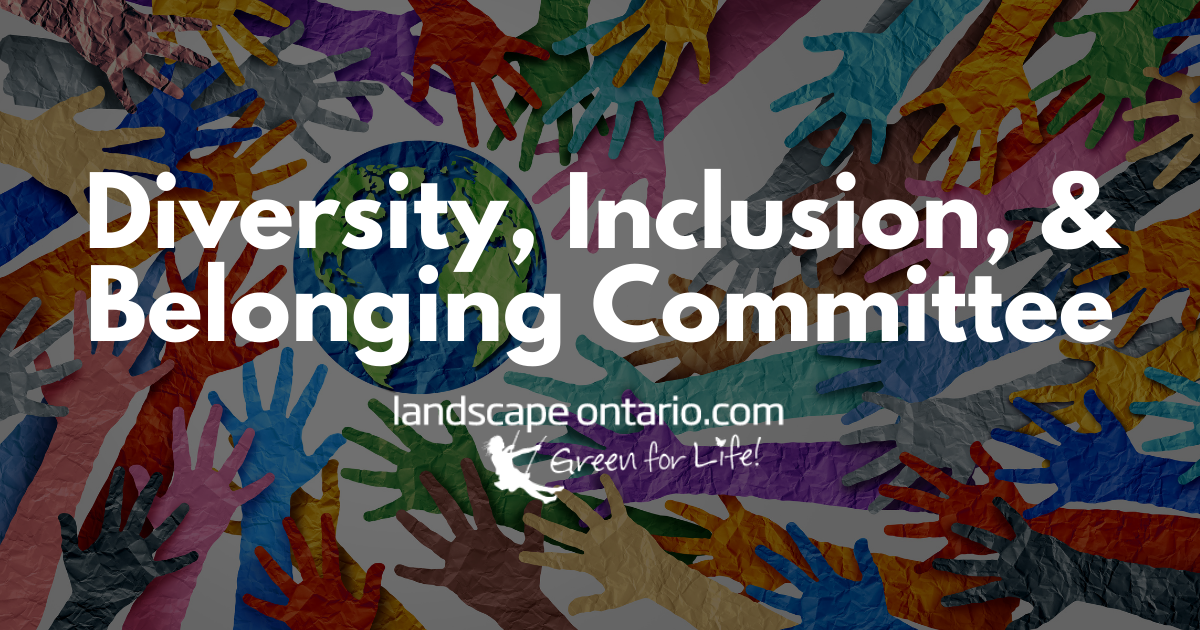 Landscape Ontario's Social Awareness and Ethics Committee
Promoting diversity, inclusion, and belonging in the landscape and horticulture community
"Landscape Ontario is a not for profit, volunteer-driven trade association. Dedicated to the advancement of the landscape/horticultural profession. We strive to ensure that we are a collaborative and inclusive organization where people of all genders, races, religions, nationalities, cultures, sexual orientations, languages, and abilities are welcomed and can feel comfortable, respected, and valued."
Committee Members
Ed Hansen,
Chair
Jon Agg
Terry Childs
Lindsay Drake Nightingale
Peter Guinane
Rohan Harrison
Staff
Adele Berard
Kaneisha De Leon
Christy Sebastian
Joe Salemi
Learn more about the committee via an episode of the
Landscape Ontario Podcast
, which features a conversation committee members, Ed Hansen and Lindsay Drake Nightingale.