April 13, 2023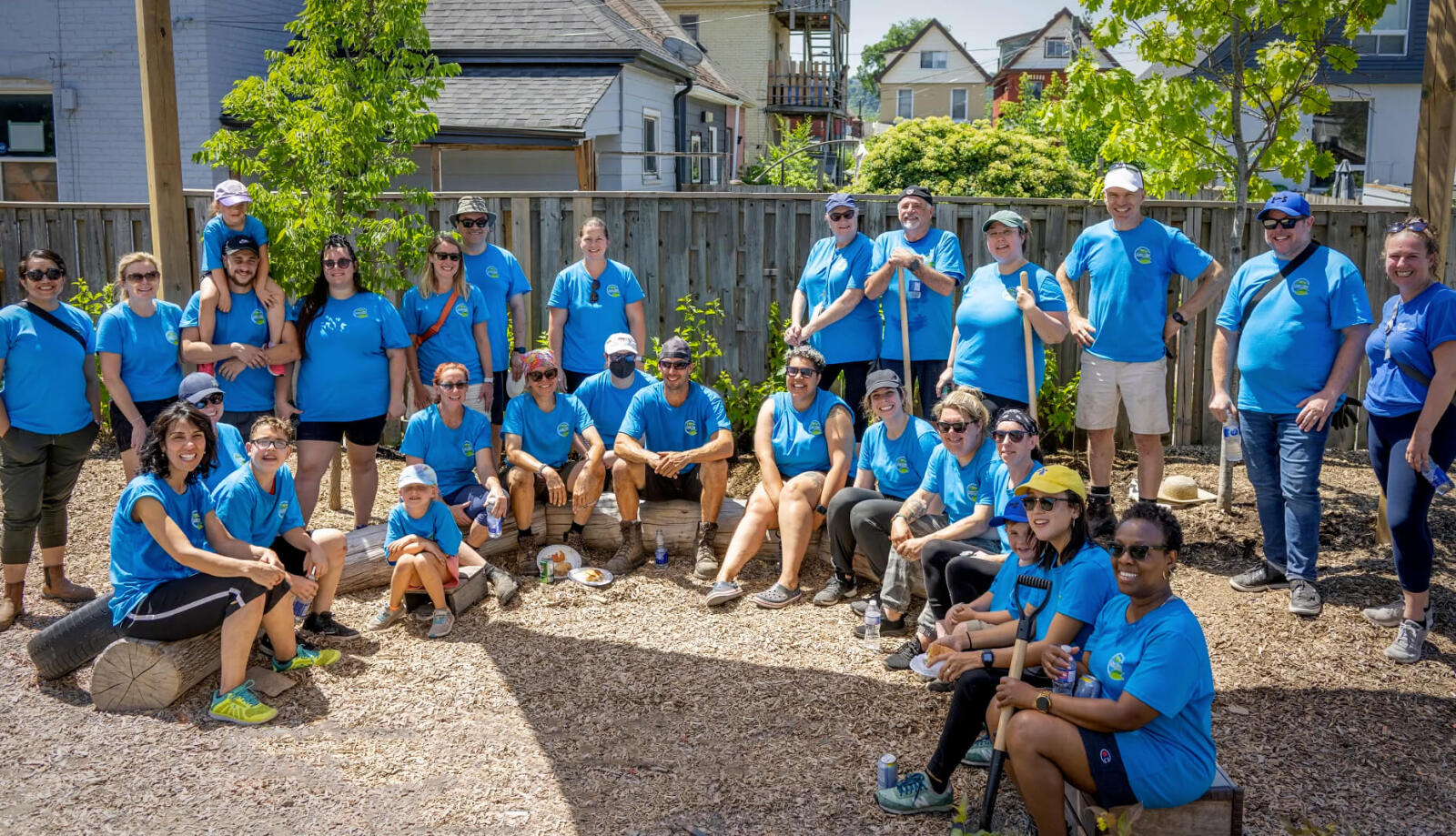 We need your help to finish the landscape project at St. Matthew's House in Hamilton
The Green Cities Foundation is looking for members of the landscape community to help complete the amazing transformation at St. Matthew's House in Hamilton.
Working together with our major sponsor RBC Insurance, as well as the Barton Village BIA, Beautiful Alleys, the City of Hamilton, the Golden Horseshoe Chapter of Landscape Ontario and the Canadian Nursery Landscape Association membership, this project created a natural landscape that will improve community health and well-being in the Barton Village Community.
May 4-6, 2023
Finish interlock in the courtyard (150 sq. ft. plus about 20 feet of Siena Stone Wall. (Equipment required supplied by Oriole Landscaping).
Install four table/bench units.
Install an underground garbage disposal unit (Equipment supplied by Oriole Landscaping).
Install pavers at Birge Park to make the community gardens more accessible (150 sq. ft.)
June 3, 2023 - Community Planting Day (9 AM to 12 PM)
Install the final trees, shrubs and grasses, plus add mulch at St. Matthews House
Clean up of surrounding parks.
If you are interested in helping out, please contact Frydda at Frydda@GCFoundation.ca
LEARN MORE