October 23, 2016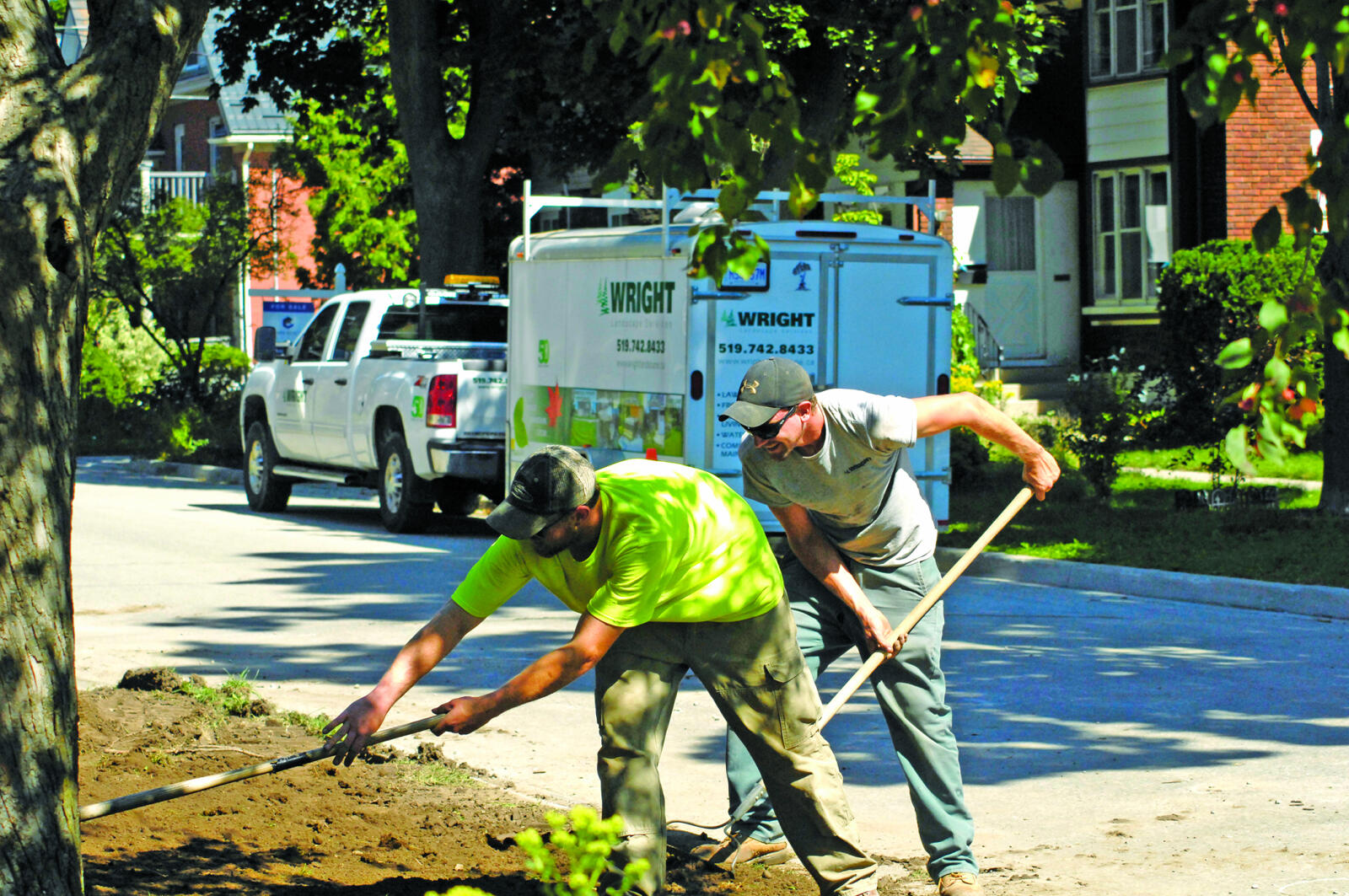 Wright Landscape celebrating 50 years
Fifty years ago, a young John Wright bought a truck and using his experience working in pest control in Toronto, started a one-man lawn care operation out of his acreage in Bloomingdale, Ont. In the evenings, his school-teacher wife, Ruth, helped with the books and the next day's orders. Like all start-ups, passion, sweat and tears got the couple through the early years until they could begin hiring and expanding their business.

Flash forward 50 years, the business, Wright Landscape Services, is alive and well and now run by the couple's son, Dave Wright. After teenage summers learning the landscape trade by toiling for friendly competitors, Dave graduated from the University of Guelph's Landscape Architecture program. He moved on to the big leagues, consulting on major landscape projects across North America and Asia before landing at a Vancouver firm in the late '90s. In 2002, the family business came calling and succession planning began.

Dave Wright has been president of Wright Landscape Services for the past ten years. Both John and Ruth Wright passed away in recent years. Following in his father's footsteps, Dave is involved in Landscape Ontario as Second Vice President of its Provincial Board of Directors. He takes the industry motto Green for Life seriously, and has worked to transition the family business from its roots in lawn care and pest management to a prosperous landscape and maintenance portfolio.

"We focus on designing, building, maintaining and growing," says Wright. "That way our customers can experience the full circle; from the initial design to the point where everything is growing the way it was intended. It's really satisfying to see a landscape mature."

The company's sustainability ethos extends beyond the growing season; Wright Landscape Services was one of Waterloo Region's first Smart About Salt (SAS) certified operators.
"Staying ahead of the curve is part of our success," says Wright. "Small businesses have to be nimble and we have to have the trust of our customers. We try to make sure that our services match what they value."

With multiple Platinum and Diamond Awards from the Record Reader Awards and the landscape industry's top Dunington-Grubb Award, the company is poised for continued growth and excellence in the years ahead.

Members, clients, partners, industry friends, and neighbours will celebrate together on Sept. 22, 2016 from five to eight p.m. at their offices, located at 801 Sawmill Rd. in Bloomingdale.